Christmas baskets
Bring Sorrento at home! Take a loof to our gift ideas for Christmas to buy online.
Have your holiday in a farmhouse on Sorrento hills.
Fattoria Terranova is located in the heart of the Sirens land, on the hills of Sant'Agata sui due Golfi (approximately 9 Km from Sorrento).
Overlooking the bay of Naples and Salerno surrounded by lush vegetation, characterized by olive groves, vineyards and citrus groves.
---
Are you looking for a green,rustic-chic wedding location in Sorrento Coast?
This brochure collects all the information from the Fattoria Terranova farm.
Typical Sorrento products made in our transformation laboratory.
---
Experience Fattoria Terranova
In this farmhouse, you truly find the hidden side of the Coast, made of strong citrus plant aromas, small paths through the beautiful landscapes which bring you straight to the beach, experiencing it all at a slow and easy farmhouse peace.
Food Responsibility & Green restaurant 0km
Here, the majority of what will be brought to your table is cultivated in the six hectares of land surrounding the Villa and exquisitely prepared by the chef.
Weddings
Fattoria Terranova is ideal for a wedding in Sorrento in a farmhouse. Large spaces, a splendid panorama, fine cuisine, experienced in hospitality and organizing events.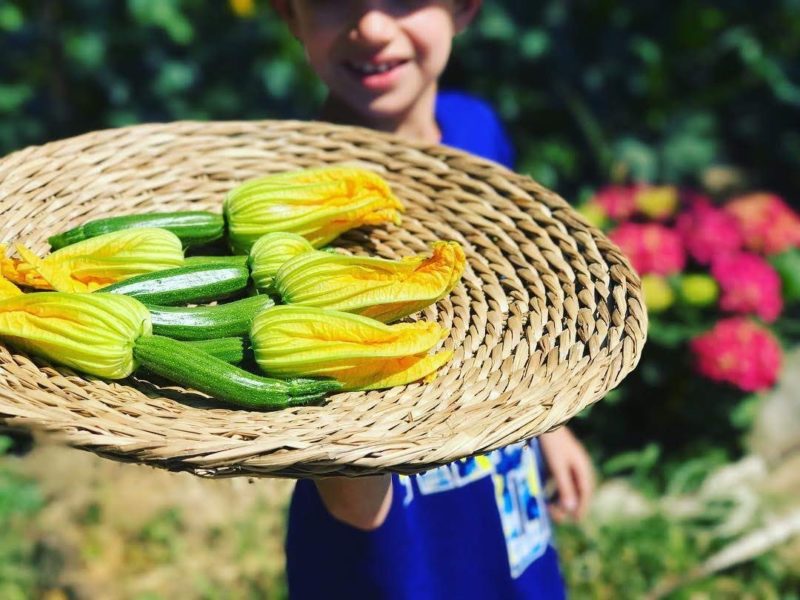 Experiences: Not only cooking class
If during your tour in Italy you want to experience the pleasure of the flavours of Mediterranean cuisine you have to come in the fabulous Fattoria Terranova!
Stay in a farmhouse
All the rooms are equipped with bathroom in the bedroom with tub or shower, tv, telephone, hairdryer, WIFI and mini fridge.
Travel, explore, visit and experience the farm: you can do it all! Our brochure collects all the information from Fattoria Terranova.
On a small hill between sea and land where time goes by slowly.
We offer our visitors a rich choice of local products such as extra virgin olive oil, wine, delicious pickled vegetables and fresh seasonal fruits.
Thanks to its location our visitors can easily reach the most popular sightseeing areas such as Sorrento, Capri, Amalfi Coast, Pompeii, Naples and Ischia.
For those that love the sea they can easily reach Crapolla beach, Marina del Cantone or Marina della Lobra which are very close to our farm.
If you enjoy horse riding, mountain biking or simply long walks, "Le Tore" pinewood forest is nearby.
Our rooms style is a rustic design with all comforts.
Silence and beauty are the two main words which describe this farmhouse holiday spot in Sorrento.
A true farmhouse where products from the garden are cultivated by local farmers and brought fresh to the table.
---
Ruoppo family
It was the far 1400s when Queen Giovanna d'Angiò granted to the Correale family of Terranova some land in the Sorrento area.
The noble family settled in the territory and started hiring local families for domestic services.
Among these there were the ancestors of the Ruoppo family, dedicated over the centuries to the care of the rustic fund adjacent to the Villa Correale now transformed into a city museum.
Since then the Ruoppo family continued to take care of plants and flowers, continuing to take care of the Palazzo Correale park and managing a large garden center in the center of Sorrento.